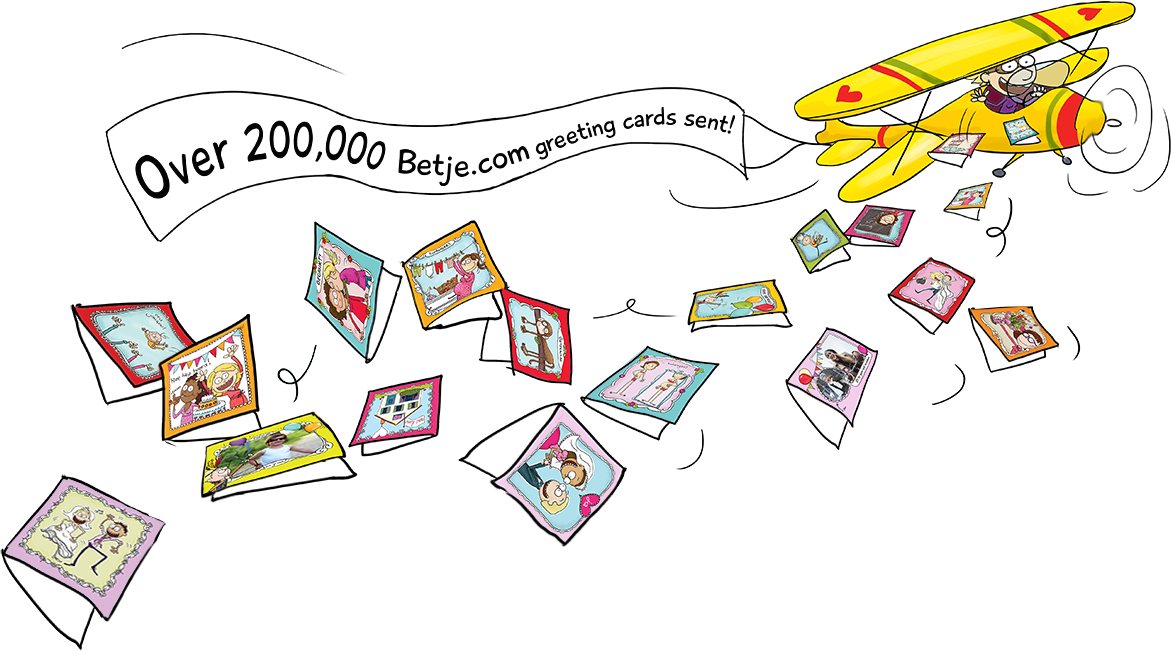 I'm so glad you found me! 'Betje' is short
for 'Liesbeth', which is short for 'Elisabeth'. It's pronounced: 'betcha.'  
I'm a Dutch illustrator and designer with a passion for greeting cards. I love to put myself in the recipient's shoes, and think of how lovely it is to receive a card that visualizes a strong, thoughtful and personal message.
The Netherlands is a small country about twice the size of New Jersey with less than 17 million residents. Yet more than 200,000 Betje.com greeting cards have been sent over the past 4 years.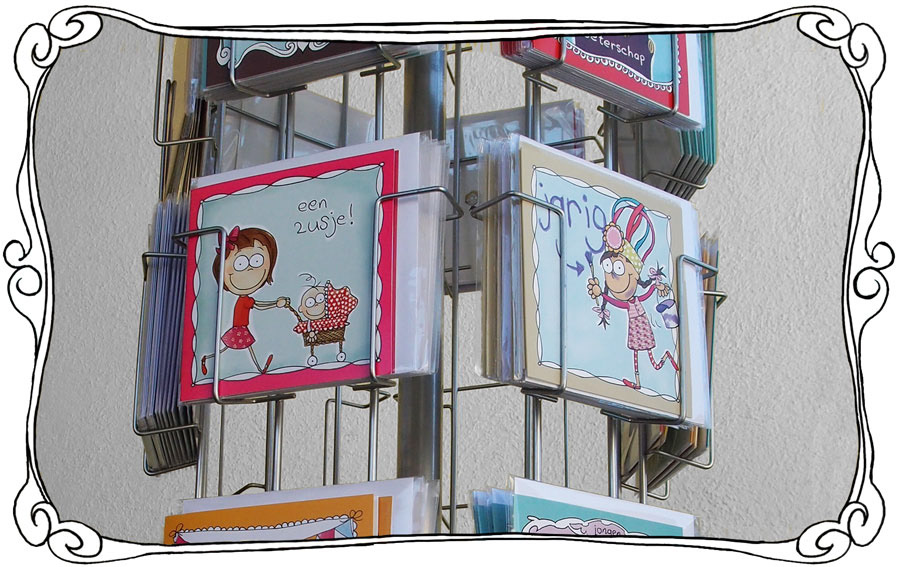 "... We love to work with her, because we know she'll keep her promise. That's great when you have tight deadlines!
Apart from that, she always responds nicely to our (commercial) suggestions. That's not something every artist can deal with."
- Marga van de Belt, product manager Comello 2008-2014

"Since 2012, we've been working with Betje at Greetz. With her fun and humorous drawings, Betje always surprises us whenever new designs arrive.
She's great to work with and she loves to talk to us about all the possibilities we have here at Greetz. We're hoping to add lots of Betje.com products to our store and to keep working with her for many years to come."
- Stéphanie Reintjens, Senior Product Development Manage
I would love for the American people to get to know my greeting cards as well. If you are a sales rep or publisher, selling to retail stores or involved with printing on demand, please head over to my portfolio to see if my artwork makes you smile.